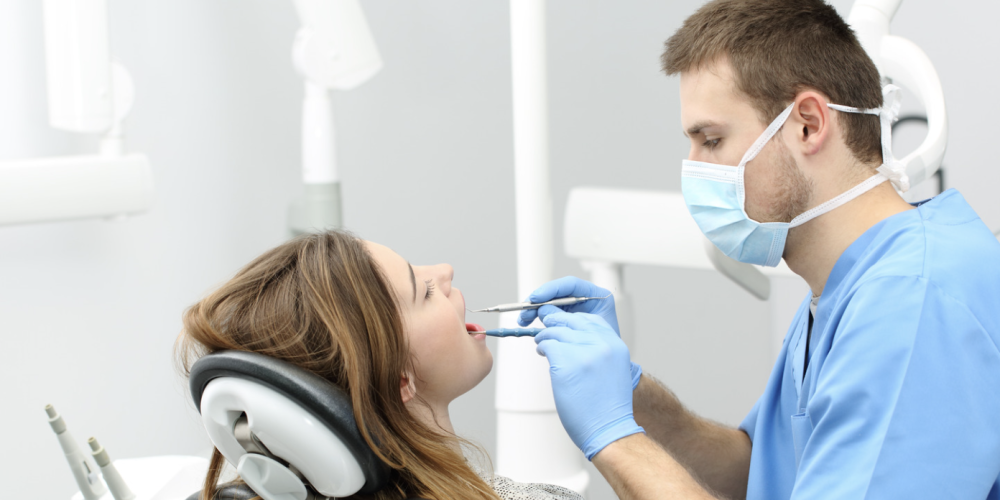 We can't always predict when accidents will happen. Whether you've chipped a tooth, lost a tooth or are experiencing significant oral pain, the emergency dentist in Southgate is here to help. Dental emergencies can be an incredibly stressful and painful matter, that's why you need a reliable and trustworthy emergency dentist to give you the highest level of care possible. 
At Admire Dental, we offer the best in tooth implants, bone grafting, and tooth extractions. Whatever your dental emergency, our team is prepared to provide you with a comprehensive treatment plan and address all concerns to foster the most comfortable environment possible. Additionally, we offer same-day appointments in most circumstances and will go above and beyond to make sure all patients' needs are met and all questions are addressed. 
Don't wait to go to an emergency dentist in Southgate! If you're experiencing severe pain or discomfort come in right away rather than wait, the sooner your oral pain can be attended to the sooner we can get you back to feeling like your best self again. Our services provide long-term care to ensure complications don't arise later down the line, we believe in giving our patients comprehensive care that addresses all concerns. 
Not sure if your insurance is accepted? Our dedicated team will work to process and file claims to make sure patients are aware of exactly what's covered and maximize the benefits that are offered. We aim to provide the most information possible and give complete transparency so patients are informed and get the proper care they deserve. 
Finding the best quality emergency dentist in Southgate has never been easier. Admire Dental offers state-of-the-art dentistry with the best care in the industry! We can address most dental emergencies with our variety of services and treatment plans.
Tooth loss is an incredibly serious dental problem if untreated tooth loss can create deterioration in the jawbone, tooth shifts, and even loss of facial structure in some cases. Dental implants are usually the best solution to addressing tooth loss and making sure no long-term issues occur. At Admire Dental, we specialize in endosteal implants. Endosteal implants are meant to replace a single tooth or multiple teeth. A titanium foundation is inserted into the patient's jawbone which is followed by a supporting post that provides a fixed structure where crowns, bridges, or dentures can be attached. 
This process is highly effective and recommended for many patients who are experiencing tooth loss. Tooth loss can become a dental emergency very quickly if untreated. Our endosteal implants can save patients from extensive pain and complications later down the line. This treatment option is just one of many that we offer to patients who are experiencing a dental emergency. 
Our dedicated staff is ready to assist with any dental needs you may have, big or small. To book an appointment with us please call 734-441-0200, or visit us at 13219 Eureka Road. To learn more about the services Admire Dental provides click here (admiredentalsouthgate.com/services).