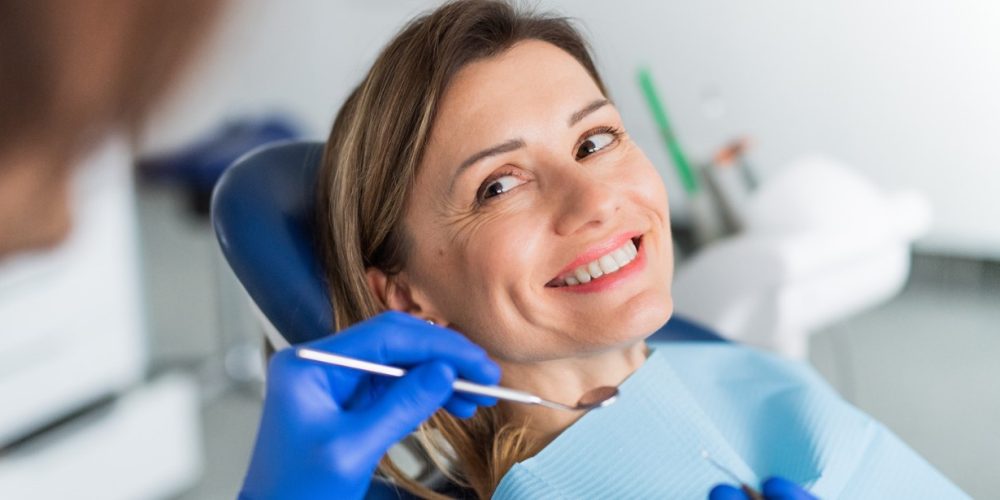 With a wide variety of efficient dental services, as well as incredible, professionally trained specialists, it's no wonder that our patients always keep coming back! Our Admire Dental Southgate reviews highlight the best parts of our practice, and help our team improve to be the best dental office for YOU! Our patients' complete satisfaction is our ultimate priority, so read on to learn more about how Admire Dental Southgate can make your dental experience exceptional!
Our happy patient, Nicole, wrote one of our glowing Admire Dental Southgate reviews! She states that "Very nice people work here. Always so willing to strive for excellence! They are doing my dentures and they are so helpful and amazing". Our team is ecstatic to hear these kind words, and is motivated to continue providing top-quality care for all dental needs! Dentures are one of the most common dental procedures for dealing with tooth loss. If tooth loss remains untreated, your jawbone can deteriorate and your face may begin to lose structure. But don't fear! Admire Dental Southgate is prepared to help you through this! Our office offers denture stabilization implants and fixed dentures for your specific purposes. Denture stabilization implants provide the same look and function as your original, healthy teeth. With the help of our amazing team of professionals, our patients say that these dentures feel completely comfortable and natural! Removable dentures with denture stabilization implants remain secured in your mouth with our minimally-invasive surgery, allowing you to reclaim your true smile! Alternatively, fixed dentures use dental implants, which also feel like your natural teeth. Depending on your preference, denture stabilization implants or fixed dentures may be for you! Speak with our dental-certified specialists at (734) 441-0200 to discuss your options.
One of the most popular reasons that our patients visit the office is for their routine cleanings! We're driven to make this experience completely comfortable and helpful for our patients, and it really shows in our Admire Dental Southgate reviews! "My experience at Admire Dental was great! I had some fillings and a cleaning . . . My dentist and the dental assistant were so kind and very professional. Overall I had a great experience and I'm happy I chose them" says Tiffany, a loyal patient of Admire Dental Southgate! Our teeth cleanings are often packaged within our complete checkup. The complete checkup includes an oral cancer screening, digital x-rays, and of course, our fan-favorite professional teeth cleaning. These checkups are very important, and must be booked twice a year to ensure your optimal dental care! During prophylaxis, or teeth cleaning, our team cleanses your entire mouth and removes any plaque that builds up on your teeth or gum line. The cleaning finishes with the polishing of your teeth, reducing surface stains for a whiter, happier smile! After the cleaning, our oral cancer screening will catch the disease in its tracks, ensuring efficient treatment as necessary. Finally, your complete checkup will conclude with a digital x-ray, allowing our professionals to learn more about any problem areas of your mouth, and address future treatment plans for your convenience!
Don't just take our word for it — Listen to the raving reviews of our satisfied patients at Admire Dental Southgate! To see our quality for yourself, schedule your next visit at AdmireDentalSouthgate.com, or call (734) 441-0200 today!