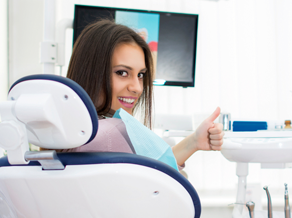 A dazzling smile is often considered one of the most attractive features a person can possess. In today's world, cosmetic dental practices have revolutionized the way we can enhance our smiles, providing a range of solutions for achieving the perfect set of teeth. This article delves into three popular cosmetic dental services: teeth whitening in Southgate, dental veneers, and dental implants. Let's explore how these procedures can transform your smile and boost your self-confidence.
Teeth Whitening: A Radiant Transformation
Teeth whitening in Southgate is one of the simplest and most effective ways to rejuvenate your smile. Over time, teeth can become stained or discolored due to factors such as consuming certain foods and beverages, smoking, or aging. Professional teeth whitening procedures, offered by qualified dentists, utilize safe and powerful bleaching agents to remove stubborn stains and reveal a brighter, whiter smile.
Safe and Effective: Dentists use controlled concentrations of whitening agents, ensuring your teeth are not damaged in the process.
Customized Treatment: Professional teeth whitening is tailored to your specific needs, delivering optimal results for your unique smile.
Quick Results: In just one or a few sessions, you can achieve significant improvements in the brightness of your teeth.
Long-lasting Effects: With proper care and maintenance, the results of professional teeth whitening can last for months, if not years.
Dental Veneers: Reshaping Perfection
Dental veneers are thin, custom-made shells made of porcelain or composite resin that are placed over the front surface of your teeth. They are a versatile and popular option for correcting various dental imperfections, such as discoloration, chipping, gaps, or unevenly shaped teeth.
Natural Appearance: Veneers are designed to mimic the natural look of teeth, providing a seamless and aesthetically pleasing smile.
Stain Resistance: Porcelain veneers are highly resistant to stains, helping maintain their brilliance and whiteness over time.
Minimal Tooth Alteration: Veneers require minimal removal of enamel compared to other dental restorations, preserving the integrity of your natural teeth.
Durable and Long-lasting: With proper care, dental veneers can last for many years, making them a durable and reliable solution.
Dental Implants: A Strong Foundation for a Flawless Smile
Dental implants have revolutionized the field of restorative dentistry, offering a permanent solution for missing teeth. These are artificial tooth roots made of biocompatible materials like titanium that are surgically placed into the jawbone. Once the implant fuses with the bone (osseointegration), a natural-looking dental crown is attached on top, completing the restoration.
Enhanced Stability: Dental implants provide a secure foundation for replacement teeth, ensuring they function and feel like natural teeth.
Preservation of Bone Structure: Implants help preserve the jawbone, preventing bone loss that often occurs when a tooth is missing.
Improved Speech and Chewing: Unlike removable dentures, dental implants allow for natural speech and proper chewing ability.
Long-term Solution: With proper oral care and regular dental check-ups, dental implants can last a lifetime, making them a cost-effective investment.
Cosmetic dental practices have opened up a world of possibilities for achieving the smile of your dreams. Whether you desire a brighter, whiter smile with teeth whitening, a flawless set of teeth with dental veneers, or a permanent solution for missing teeth with dental implants, modern cosmetic dentistry has you covered. By consulting with a qualified and experienced cosmetic dentist, you can discuss your specific concerns and goals, and together, create a customized treatment plan to transform your smile.
Remember, a beautiful smile not only boosts your self-confidence but also leaves a lasting impression on those around you. Embrace the power of cosmetic dental services and unlock the full potential of your radiant smile! For more information on our cosmetic services, including our teeth whitening in Southgate, visit the rest of our website or give us a call today at 734-441-0200