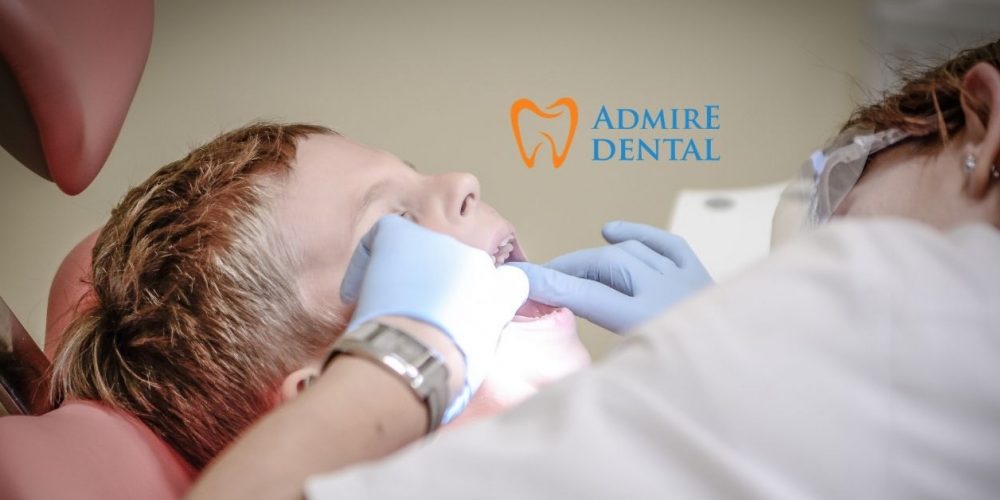 As a parent, your goal is to make sure that your child has every advantage possible, making their life a little bit easier. When people think about this parental urge, they think of trying to provide their children with the best education or with the safest life they possibly can. The desire to provide the best for your children also extends to their oral health. And no family dental clinic in Southgate can provide the top-tier care that your child deserves quite like Admire Dental.
Admire Dental's emphasis and special attention to pediatric dentistry is just one aspect that makes us the best family dental clinic in Southgate. We understand that going to the dentist's office can be a fear-inducing experience for a child. That is why the experts at our dental office take every step possible to ensure that your child has a relaxing and positive experience. Providing a calming experience to children at the dentist early on will ensure that your child has positive connotations with the dentist and will set them up to have good dental hygiene habits.
Admire Dental's emphasis on dental care for growing children extends beyond just providing a positive environment. We provide expertise and services that ensure your child's dental health is as good as it gets. We will provide parents with information on cavity prevention, brushing and flossing habits, and thumb sucking among many others. These bits of information will help you set up your child for success when it comes to their teeth.
Admire Dental will also provide preventative treatments to children to make sure that dental problems do not pop up further down the line. Such treatments include dental sealants, fluoride applications, and providing mouth guards. Preventative treatments do wonders to ensure your child has healthy teeth as they grow older, and no other family clinic in Southgate can provide these treatments like Admire Dental can.
As your child grows older, they are likely to face more dental challenges but Admire Dental is ready to provide the services to resolve them. Perhaps you find that your child is going to need braces, but are not sure what the best route for them is. Luckily, we can provide your child with the latest and greatest in brace technology. Fastbraces, which are rising in popularity, achieve the same results as traditional braces in a shorter period of time. Fastbraces only need to be worn for 3 to 12 months, compared to the timeline of 2 to 3 years for normal braces. Additionally, Fastbraces are more comfortable because they reduce friction and bone resistance. If your child needs braces, Admire Dental is ready to make you and your child's lives easier and keep them at a top priority.
Another dental rite of passage, having your wisdom teeth removed, can also be made easier by the experts at Admire Dental. Admire's family clinic in Southgate is experienced and ready to help make your wisdom teeth removal as pain-free as possible. Our approach to wisdom teeth removal is the same as the rest of their work, emphasizing the comfort and the ease of the patient.
If you or your child is facing any of these dental issues, we encourage you to contact us or fill out our contact form online. If you would like to learn more about how Admire Dental can help you or your child have the healthiest teeth possible, visit us online or call 734-441-0200 today with questions or comments!