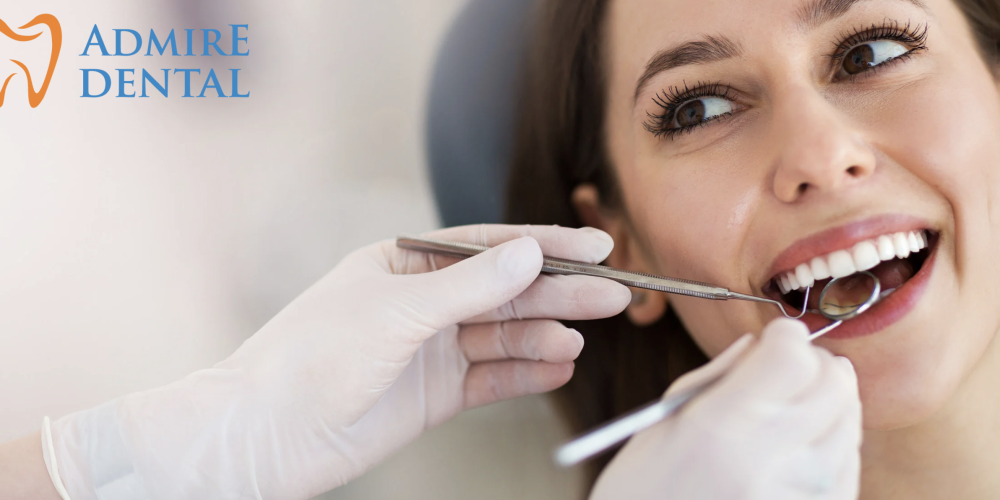 Finding a reliable and skilled dentist in Southgate is important for your normal and regular dental care. Having a dentist that you trust to perform exceptional care for you and your family helps to put your mind at ease before, during, and after a procedure. For all things dental, Admire Dental Southgate has your back.
A regular checkup will allow a dentist to identify any visible problems or lesions in the mouth, such as cavities. They can also discuss any less obvious health issues, such as persistent bad breath, yellowed teeth, or mild jaw pain. These problems can be indicative of underlying health conditions and may require more specialized treatment. For these reasons, it is vital to visit a dentist every six months, or even more often if you already have an underlying condition.
In addition to preventing cavities, a general dentist in Southgate will also perform fluoride treatments and sealants to protect the teeth from decay. Some people do not realize that their oral health is connected to their overall health.
A general dentist can also check for possible causes of sleep apnea and migraines. Some of the most common preventive treatments include fluoride treatments, dental sealants, and teeth cleaning.
In addition to routine cleaning, a general dentist can perform cosmetic treatments. Teeth whitening and aligning can improve a person's smile. Some cosmetic procedures performed by a general dentist are also beneficial to overall health.
A general dentist will offer routine care to people of all ages. A visit to a general dentist is necessary for maintaining healthy gums and beautiful teeth. Visiting a comprehensive dentist is an excellent way to protect your overall health. They can recommend a variety of dental treatments and help you maintain the health of your teeth.
In addition to preventing cavities and gum disease, general dentists provide preventative dental care. Our dentists can also provide other essential services, such as emergency dental care. They can make a significant difference in your oral health.
The benefits of visiting a general dentist are numerous. The cost of dental care is affordable, and many dentists can do the work you cannot. A general dentist can also educate you on oral health and prevent toothaches. They can treat any problem you have, and will give you preventative services for your entire family. A regular dental checkup will also keep you from having major problems. The dentist can prevent dental health issues and educate you on a regular basis.
For more information on general care from a dentist in Southgate, be sure to visit the rest of our website, or call today at 734-441-0200. We're always happy to help by answering questions from new and current patients.